PhitTech is a disruptive technology Company committed to the enhancement of individual and group outcomes in fitness, wellness, health, lifestyle, and personal performance.
PhitTech provides a family of non-invasive biometric monitoring devices, that are integrated within our interactive services further supporting our technologies. Our ability to combine our suite of versatile technology to capture, analyze, review and apply real-time biometric data creates service and user application opportunities that are unmatched within the market.
Our team is comprised of a broad range of professionals with experience and expertise in technology, health, fitness, performance improvement and service development. Our business and customer relationships are driven by our core values of integrity, innovation, reliability, creativity and quality performance in all we do. We have designed and offer a unique solution that is intended to directly contribute toward improving both individual and population health management.
Business Segment Overview
Device Technology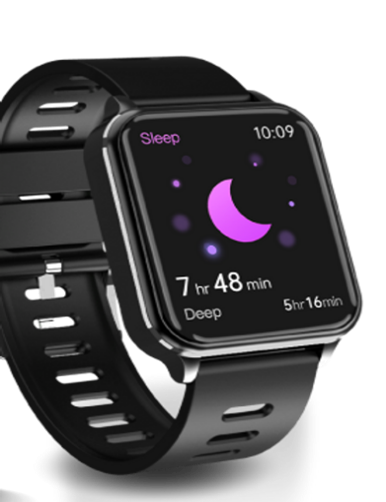 PhitTech's advanced and disruptive sensor wireless technology provides a market differentiating medical-grade smartwatch monitoring device that captures a wide range of biometric and health data positively impacting individual and population health management differentiating our service within the market. All data is captured, stored, presented and accessed within a HIPAA secured and compliant system. The PhitTech technology has been researched, developed and tested for biomedical and biometric monitoring that meets FDA standards. This technology is not only applicable within day to day fitness and wellness but has significant applications across a wide range of biometric monitoring scenarios.
WelHealth Program
The WelHealth Monitoring system offers a lifestyle and health management system integrating wellness and health services within a single comprehensive online platform. WelHealth provides an end-to-end solution with remote health monitoring, fitness, rehabilitation, therapy, transition of care, education, and health/medical record coordination. WelHealth's continuum of individually customized services and data consolidation improves user outcomes, creates system efficiencies and reduces cost of services.
The WelHealth service provides a comprehensive and customized digital solution that optimizes and connects the various dimensions of wellness and health. It is a dynamic and conscious service process that is self-directed, outcome based, capitalizes on technology for efficiency, documents results, and provides a seamless continuum and link toward achieving an individual's full wellness and health potential.